Welcome to our travel agency's guide to Kerala – the enchanting land of serene backwaters, lush greenery, and vibrant culture. Located on the southwestern coast of India, Kerala is a paradise that beckons travelers with its breathtaking natural beauty and unique experiences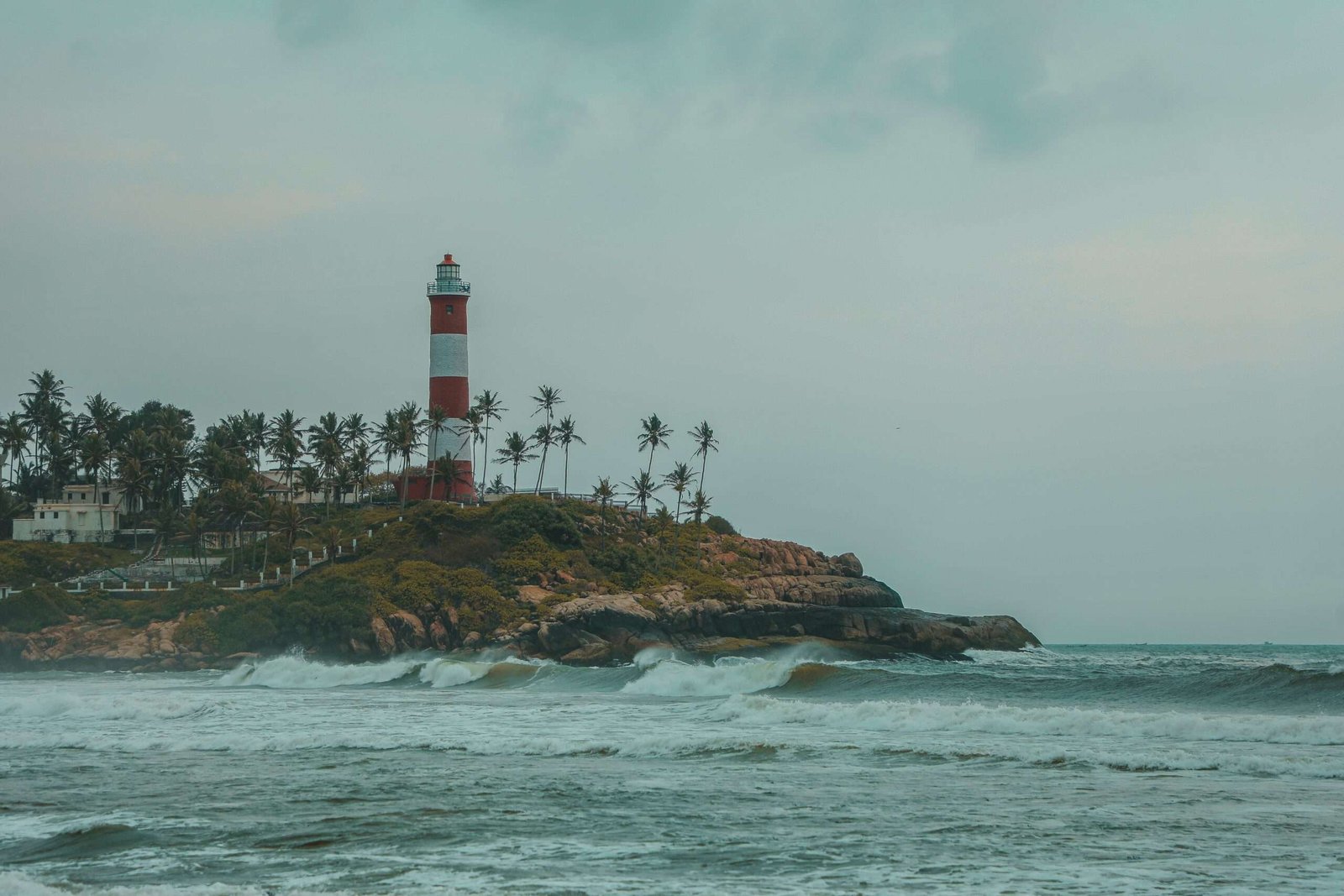 Mesmerizing Backwaters: Kerala's backwaters are one of the state's most iconic attractions. Imagine gliding through serene waterways on traditional houseboats, surrounded by palm-fringed landscapes and quaint villages. The backwaters offer an unforgettable experience of tranquility and closeness to nature.
Exotic Beaches: Kerala boasts an extensive coastline dotted with pristine beaches that cater to every traveler's taste. Whether you seek adventure, relaxation, or simply a romantic escape, the sandy shores of Kovalam, Varkala, and Marari have something to offer.
Enchanting Hill Stations: Escape the tropical heat and head to the cool and refreshing hill stations of Munnar, Wayanad, and Thekkady. Nestled amidst tea and spice plantations, these hill towns provide breathtaking views and ample opportunities for trekking and wildlife encounters.
Ayurvedic Rejuvenation: Kerala is renowned for its ancient Ayurvedic practices that promote wellness and rejuvenation. Visitors can indulge in traditional Ayurvedic therapies and treatments to revitalize the mind, body, and soul.
Rich Cultural Heritage: Embrace the vibrant culture of Kerala through its colorful festivals, classical dance forms like Kathakali and Mohiniyattam, and traditional art forms such as Theyyam and Kalaripayattu. Immerse yourself in the unique traditions that have been passed down through generations.
Wildlife and Nature Reserves: Kerala's biodiversity is remarkable, and it houses several national parks and wildlife sanctuaries. Periyar Tiger Reserve and Silent Valley National Park are among the top spots to witness the diverse flora and fauna.
Delicious Cuisine: Kerala's gastronomy is a delightful journey for food enthusiasts. Relish the flavors of coconut-infused dishes, seafood delicacies, and traditional vegetarian fare that will tantalize your taste buds.
Stunning Waterfalls: Nature's grandeur is showcased through Kerala's cascading waterfalls like Athirapally, Palaruvi, and Soochipara. These captivating sights are perfect for nature lovers and photography enthusiasts.
Warm Hospitality: Experience the renowned warmth and hospitality of the Malayali people, making your trip to Kerala all the more special.
Responsible Tourism: Kerala's commitment to responsible and sustainable tourism practices ensures that your visit leaves a positive impact on the environment and local communities.
ACCESSIBILITY
Accessibility to Kerala from anywhere in the world is made convenient and seamless due to its well-connected transportation network. Whether you're traveling from nearby countries or distant continents, reaching Kerala is relatively straightforward.
International Airports: Kerala is served by several international airports that receive flights from major cities around the world. The main international airports are: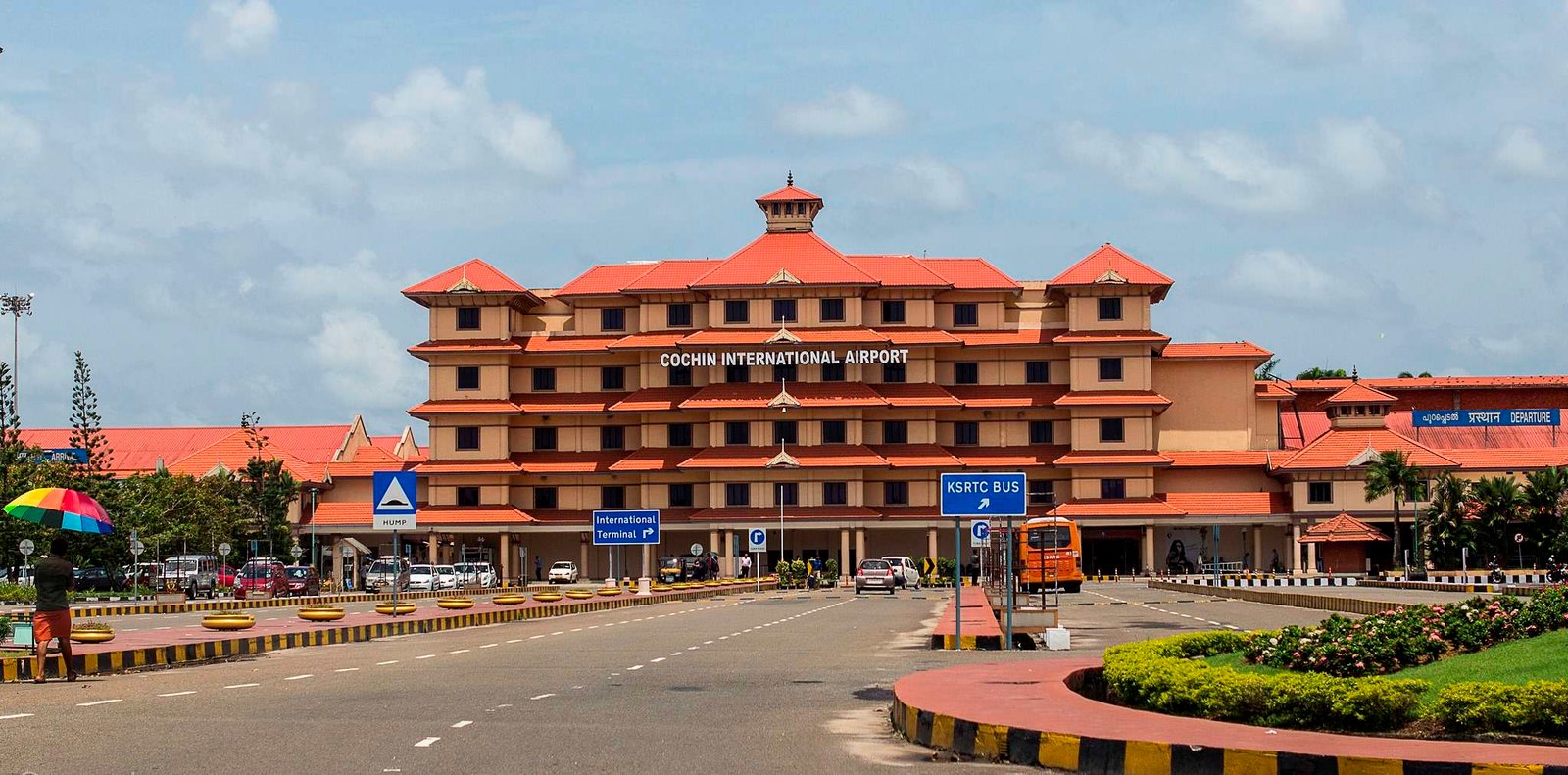 Cochin International Airport (COK) in Kochi
Trivandrum International Airport (TRV) in Thiruvananthapuram
Calicut International Airport (CCJ) in Kozhikode
National Flights: Major Indian cities have direct flights to Kerala, making it accessible from any part of India. Frequent domestic flights connect Kerala to Delhi, Mumbai, Bangalore, Chennai, and other metropolitan cities.
Airline Options: A wide range of international and domestic airlines operate flights to Kerala, offering various travel options to suit different budgets and preferences.
International Seaport: Kochi boasts a well-developed seaport, catering to cruise ships and cargo vessels from different parts of the world. Travelers can opt for cruises to reach Kerala, enjoying a scenic journey to the coast.
Land Connectivity: Kerala is well-connected by road to neighboring states and cities, making it accessible via buses, private cars, and taxis.
Train Services: The Indian Railways network extends to Kerala, with several important railway stations in cities like Kochi, Thiruvananthapuram, and Kozhikode. Long-distance trains connect Kerala to major cities across India.
E-Visa Facilities: The Indian government offers e-visa facilities for citizens of several countries, simplifying the visa application process for foreign travelers.
Travel Assistance: Our travel agency can assist in booking flights, trains, or cruises to Kerala from anywhere in the world. We can provide personalized itineraries, travel packages, and professional guidance to ensure a smooth and hassle-free journey.
No matter where you're starting your journey from, Kerala's accessibility ensures that you can embark on an extraordinary adventure to this enchanting destination with ease. Let us be your travel partner in exploring the wonders of "God's Own Country".
ACCOMMODATION
Kerala offers a wide range of accommodation facilities to cater to tourists of every nature, ensuring a comfortable and memorable stay amidst its natural beauty and cultural charm. From budget-friendly options to luxurious retreats, Kerala's hospitality caters to all preferences and requirements.
Budget-Friendly Stays: For budget-conscious travelers, Kerala provides an array of guesthouses, homestays, and backpacker hostels. These options not only offer affordable rates but also provide an opportunity to experience the warmth and hospitality of local families.
Boutique Hotels: Kerala boasts numerous boutique hotels that blend modern amenities with traditional aesthetics. These charming accommodations offer a unique ambiance and personalized service, ideal for travelers seeking an intimate and cozy experience.
Heritage Properties: Kerala is home to some exquisite heritage properties, such as old palaces and havelis, that have been converted into luxury hotels. Staying in these regal abodes allows visitors to immerse themselves in the state's rich history and culture.
Luxury Resorts: For those seeking a lavish and indulgent escape, Kerala has a plethora of luxury resorts and spa retreats. Set amidst picturesque backdrops, these resorts offer top-notch amenities, fine dining experiences, and rejuvenating wellness treatments.
Houseboats: Kerala's iconic houseboats, locally known as Kettuvallams, provide a unique accommodation option while cruising through its backwaters. These houseboats come in various categories, from basic to ultra-luxurious, allowing visitors to experience the backwaters in unparalleled comfort.
Treehouses: Experience the novelty of staying in treehouses tucked amidst lush green canopies. These eco-friendly accommodations offer a tranquil and close-to-nature experience, perfect for nature lovers and adventure seekers.
Beachfront Resorts: Along Kerala's beautiful coastline, tourists can find an array of beachfront resorts. Wake up to stunning views of the sea and indulge in beach activities, making it an ideal choice for beach lovers.
Importance of Kerala as a Luxury Destination: Kerala has earned its reputation as a luxury destination due to several factors:
Exquisite Nature: The state's diverse landscapes, from tranquil backwaters to misty hill stations and pristine beaches, provide an idyllic setting for luxury getaways.
Ayurvedic Rejuvenation: Kerala's long-established Ayurvedic traditions offer exclusive wellness experiences and luxurious spa treatments, appealing to travelers seeking rejuvenation and relaxation.
Unique Cultural Experiences: Kerala's vibrant culture, classical art forms, and rich heritage contribute to enriching luxury vacations with exceptional experiences and immersive activities.
Gourmet Delights: Kerala's cuisine, known for its distinctive flavors and use of fresh local ingredients, allows visitors to savor culinary delights in luxurious settings.
Unmatched Hospitality: Kerala's warm and gracious hospitality ensures that luxury travelers are pampered with personalized services and attention to detail, making their stay truly unforgettable.
Whether you seek a budget-friendly escape or an opulent retreat, Kerala promises an unforgettable experience, making it a dream destination for tourists of every nature.
LOCAL ACTIVITIES
Kerala offers a plethora of local activities that allow tourists to immerse themselves in the state's culture, natural beauty, and unique experiences. Here are some delightful activities that visitors can enjoy while exploring God's Own Country:
Backwater Cruises: Embark on a serene backwater cruise aboard traditional houseboats or modern luxury boats. Drift along palm-fringed waterways, witness rural life along the banks, and relish delicious local cuisine served on the boat.
Kathakali Dance Performance: Attend a captivating Kathakali dance performance, a traditional art form of Kerala. The elaborate makeup, vibrant costumes, and expressive storytelling through dance make it a must-see cultural experience.
Ayurvedic Spa and Wellness: Indulge in rejuvenating Ayurvedic treatments and therapies. Experience relaxing massages, herbal baths, and yoga sessions at Ayurvedic resorts and wellness centers.
Trekking in Hill Stations: Kerala's hill stations like Munnar, Wayanad, and Thekkady offer excellent trekking opportunities. Explore picturesque trails amidst tea and spice plantations, surrounded by breathtaking landscapes.
Wildlife Safaris: Embark on wildlife safaris in national parks like Periyar and Wayanad. Spot majestic elephants, tigers, and various other wildlife species amidst lush greenery.
Beach Activities: Enjoy a leisurely time on Kerala's serene beaches. Engage in water sports, watch the sunset, or simply relax with a book on the sandy shores of Kovalam, Varkala, or Marari.
Snake Boat Races: If you visit during the monsoon season (August to September), don't miss the thrilling snake boat races held in various backwater regions. Witness the adrenaline-pumping spectacle as teams row massive snake boats to the rhythm of traditional songs.
Spice Plantation Tours: Kerala is famous for its spice plantations. Take a guided tour to learn about various spices like cardamom, pepper, and cinnamon, and savor the aromatic experience.
Village Walks and Cycling: Explore the authentic rural life of Kerala by taking a village walk or cycling through scenic countryside routes. Interact with friendly locals, witness traditional crafts, and get a glimpse of their daily activities.
Waterfall Visits: Kerala is dotted with beautiful waterfalls like Athirapally, Meenmutty, and Soochipara. Trek to these cascading marvels and revel in the surrounding natural beauty.
Bamboo Rafting: Experience the thrill of bamboo rafting on the Periyar River, surrounded by dense forests and abundant wildlife.
Martial Arts Demonstrations: Watch traditional Kalaripayattu martial arts performances, an ancient art form that originated in Kerala.
These local activities offer a unique and authentic way to experience Kerala's rich heritage, scenic landscapes, and warm hospitality, making your visit to this enchanting destination truly unforgettable.
Come, let our travel agency guide you to an unforgettable journey through Kerala, where every moment is a symphony of natural beauty, cultural richness, and cherished memories. Let the magic of this God's Own Country leave an everlasting impression on your heart.
Know more about Kerala local activities : Click here…