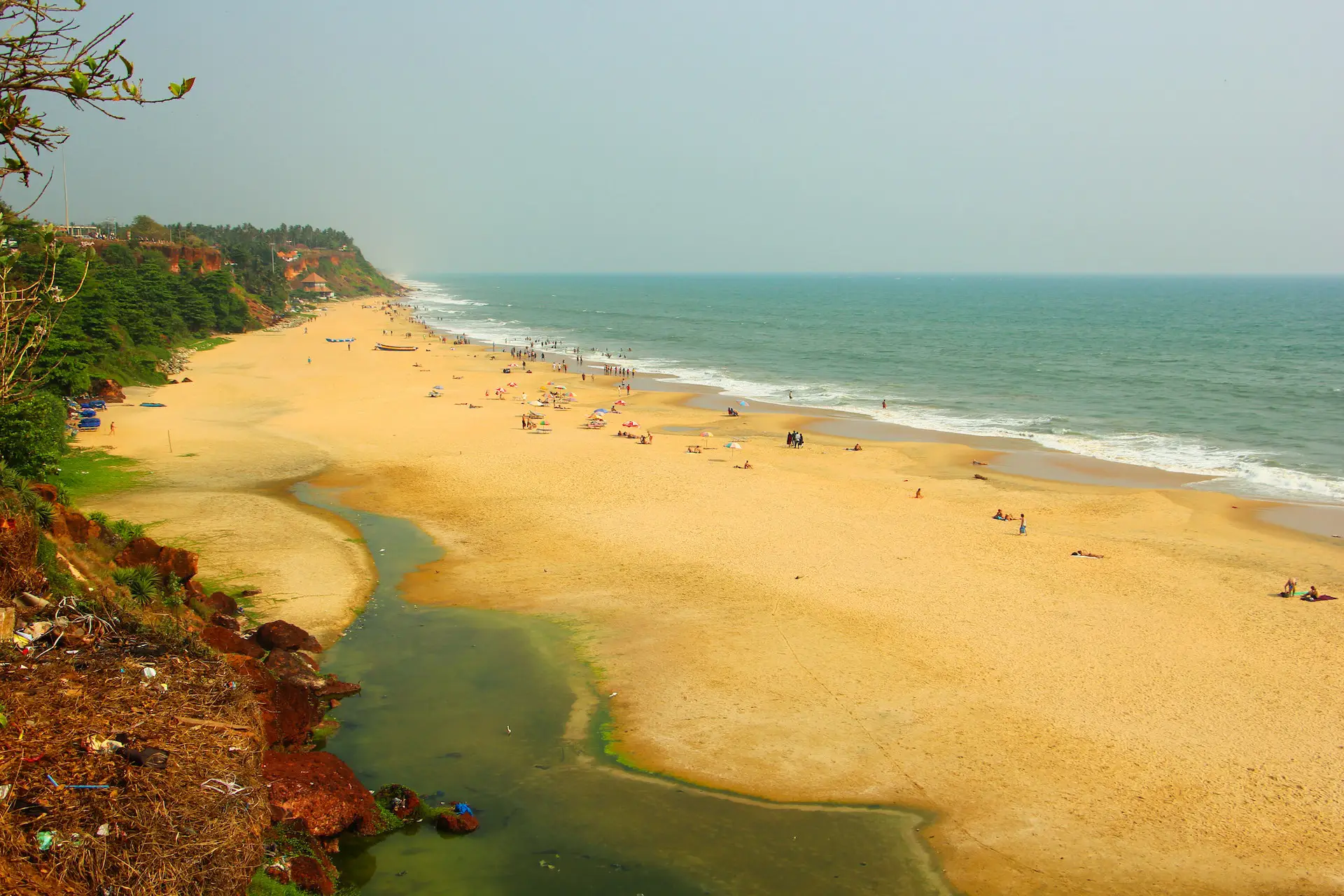 Varkala is a popular coastal town located in the Thiruvananthapuram district of Kerala, a southern state in India. The town is known for its beautiful beaches, cliffside views, and spiritual significance, making it a popular tourist destination.
One of the main attractions of Varkala is the Varkala Beach, which is a long stretch of golden sand dotted with coconut trees and clear blue waters of the Arabian Sea. The beach is a popular spot for sunbathing, swimming, and surfing, and is also known for its mineral springs, which are believed to have therapeutic properties.
Another popular attraction in Varkala is the cliffside view, which offers visitors a panoramic view of the Arabian Sea. The cliff is home to several restaurants, cafes, and shops, making it a great spot to relax and take in the views. Visitors can also take a leisurely walk along the cliffside and enjoy the cool sea breeze.
Varkala is also known for its spiritual significance, as it is home to the ancient Janardhana Swamy Temple, which is dedicated to Lord Vishnu. The temple is believed to be more than 2000 years old and is visited by thousands of devotees every year.
Varkala is also home to several yoga and Ayurveda centres, offering visitors a chance to rejuvenate and relax with traditional healing therapies. The town is also known for its colourful markets, which sell everything from spices and handicrafts to clothing and jewellery.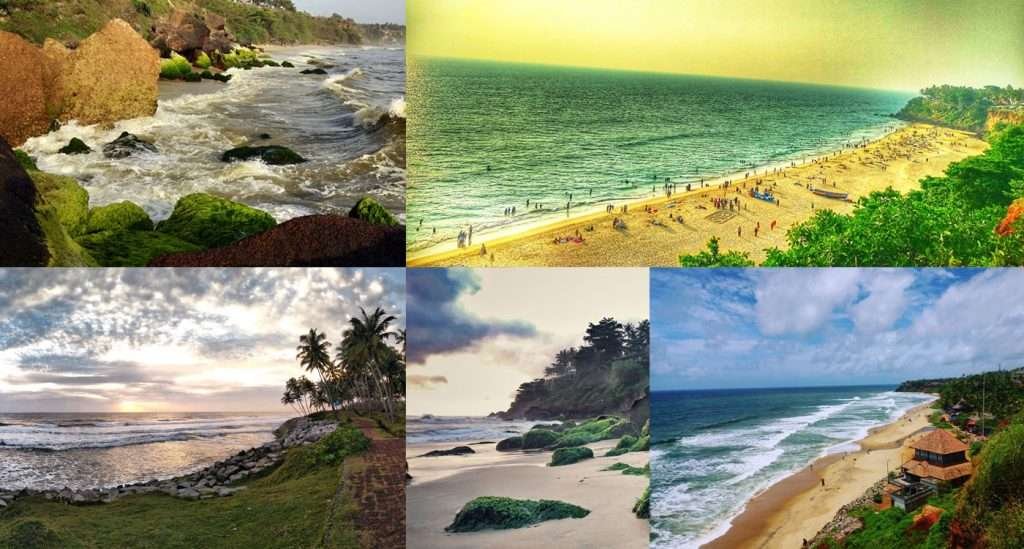 Overall, Varkala is a must-visit destination for those seeking a blend of natural beauty, spirituality, and relaxation. The pristine beaches, cliffside views, and cultural and spiritual significance make it a unique and unforgettable experience for visitors