Luxury Travel in Kerala
Kerala, with its lush landscapes, serene backwaters, and rich cultural heritage, is a destination that beckons travelers from around the world. And for those seeking an extra touch of opulence, Kerala offers a world of luxury experiences that are nothing short of enchanting.
In this blog, we invite you to indulge in the very best that "God's Own Country" has to offer. From luxurious resorts that redefine comfort to exclusive experiences that immerse you in Kerala's natural and cultural wonders, prepare to embark on a journey of extravagance and unparalleled beauty.
Luxurious Retreats Amidst Nature's Bounty
Kerala, known for its diverse topography, offers a plethora of luxurious accommodations nestled within its natural wonders.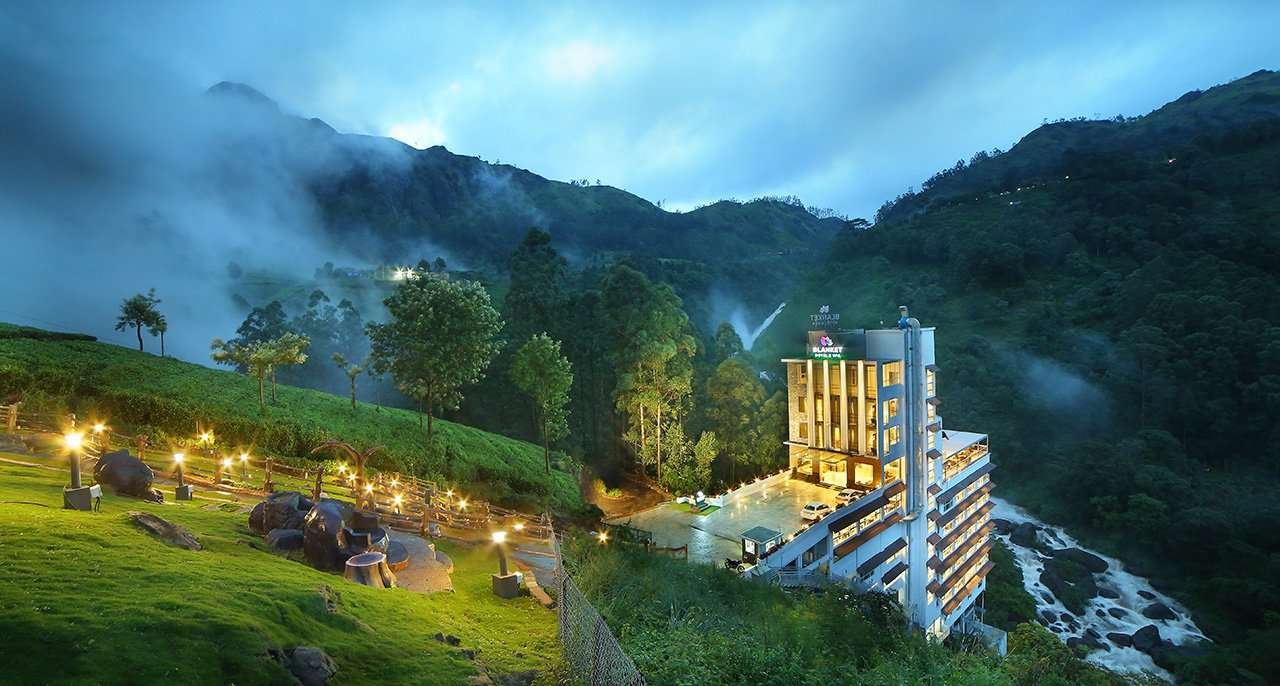 Perched amidst the misty hills of Munnar, Blanket Hotel & Spa offers panoramic views of tea plantations and lush forests. With spacious rooms, a spa, and gourmet dining, it's the perfect escape for nature lovers.
Located on the banks of Vembanad Lake in Kumarakom, The Zuri offers world-class amenities, private villas, and access to the tranquil backwaters. Enjoy a rejuvenating spa session or a romantic sunset cruise.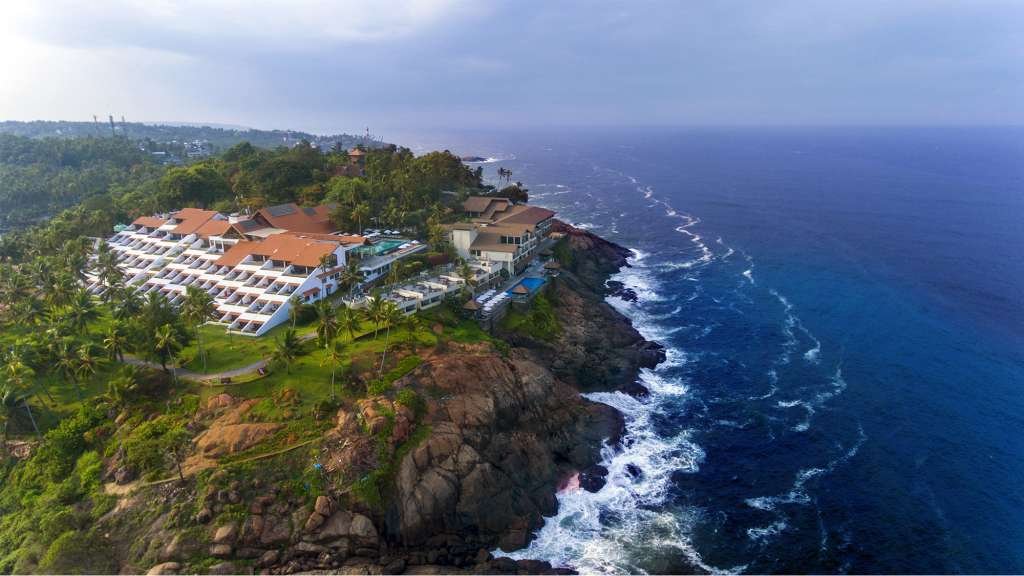 The Leela Kovalam, A Raviz Hotel sits on a cliff, offering panoramic views of the Kovalam shoreline and the Arabian Sea. It is steps away from a private access to beach, and features a spa.
Set on a cliff overlooking the Arabian Sea, this eco-friendly retreat offers Ayurvedic spa treatments and private cottages with stunning sea views.
Cruising the Backwaters in Style
No trip to Kerala is complete without a tranquil houseboat cruise along its famous backwaters.
Luxury Houseboat Experience
Charter a private houseboat equipped with plush interiors, a personal chef, and a dedicated crew. Drift along the peaceful backwaters, savoring gourmet meals and the serene surroundings.
Oberoi Motor Vessel Vrinda, Alleppey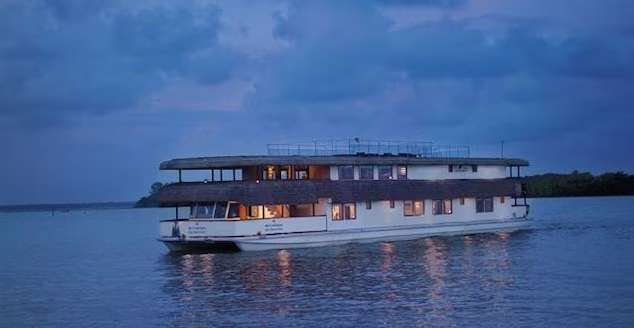 Step aboard this luxury vessel for a two-night cruise through the backwaters of Alleppey. Experience personalized service, fine dining, and daily excursions to explore the region's culture.
Cultural Encounters Fit for Royalty
Immerse yourself in Kerala's rich cultural heritage with these exclusive experiences.
Kathakali Performance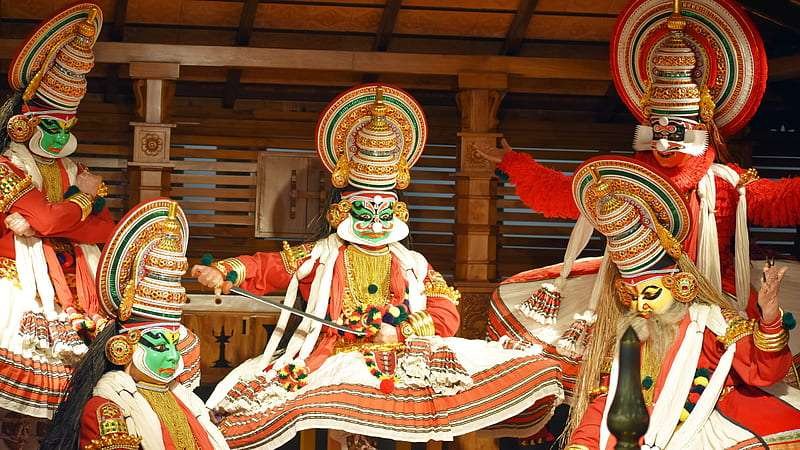 Witness a private Kathakali dance performance, where you can interact with the artists and even try on the intricate makeup and costumes.
Spice Plantation Tour
Embark on a guided tour of a spice plantation. Learn about the cultivation of Kerala's famous spices and indulge in a sumptuous, chef-prepared meal using these aromatic ingredients.
Wellness and Ayurveda Retreats
Kerala is renowned for its Ayurvedic treatments and wellness retreats that offer holistic rejuvenation.
Experience bliss at the Leela's Divya Spa, where ancient Ayurvedic techniques are tailored to your needs. The spa overlooks the Arabian Sea, creating a serene atmosphere for healing and relaxation.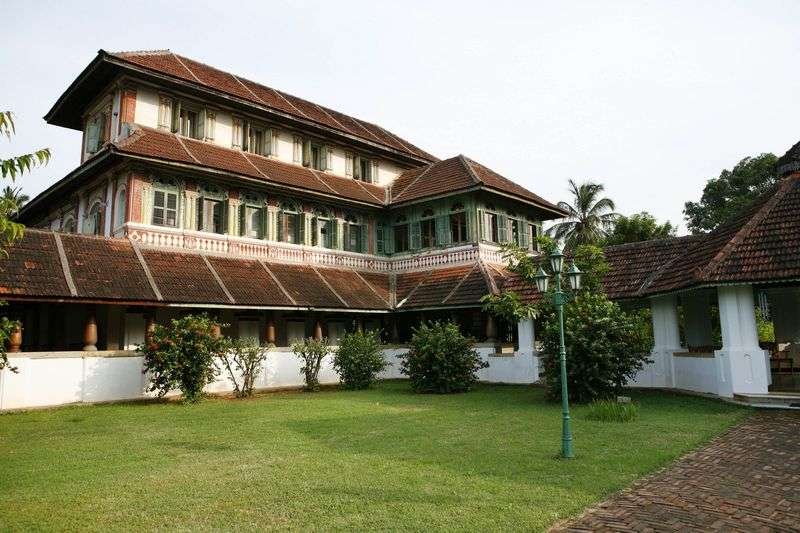 Stay at this palace-turned-ayurvedic retreat, where expert practitioners provide personalized treatments to balance mind, body, and spirit.
Epicurean Delights: Kerala's Culinary Scene
Experience the culinary treasures of Kerala in some of its finest dining establishments.
Indulge in a fine dining experience at Cassava, known for its fusion of Kerala and international cuisines.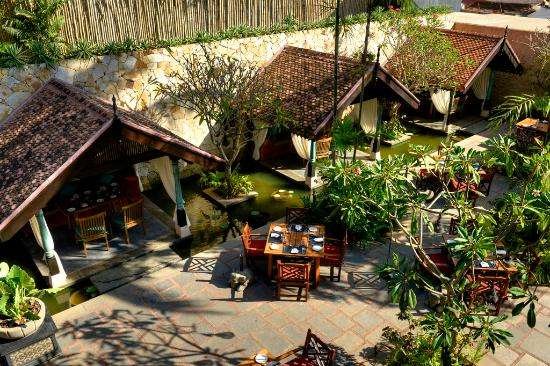 Dine in a restored 18th-century Dutch mansion and savor Kerala's flavors with a contemporary twist.
A Journey into Extravagance
Luxury travel in Kerala is an experience that lingers in your heart and memory long after you've left its enchanting shores. Whether you seek resplendent natural beauty, cultural immersion, or wellness and relaxation, Kerala offers a tapestry of experiences to satisfy your desire for opulence.
Let Troper Tour be your gateway to this world of luxury. Our expertly curated packages ensure that every moment of your journey is marked by comfort, elegance, and exclusivity. Explore the opulent side of Kerala with us, and let your dreams of luxury travel come true. Book Now!
"Embark on a luxurious adventure in Kerala, and let the beauty and culture of this enchanting destination leave you spellbound."