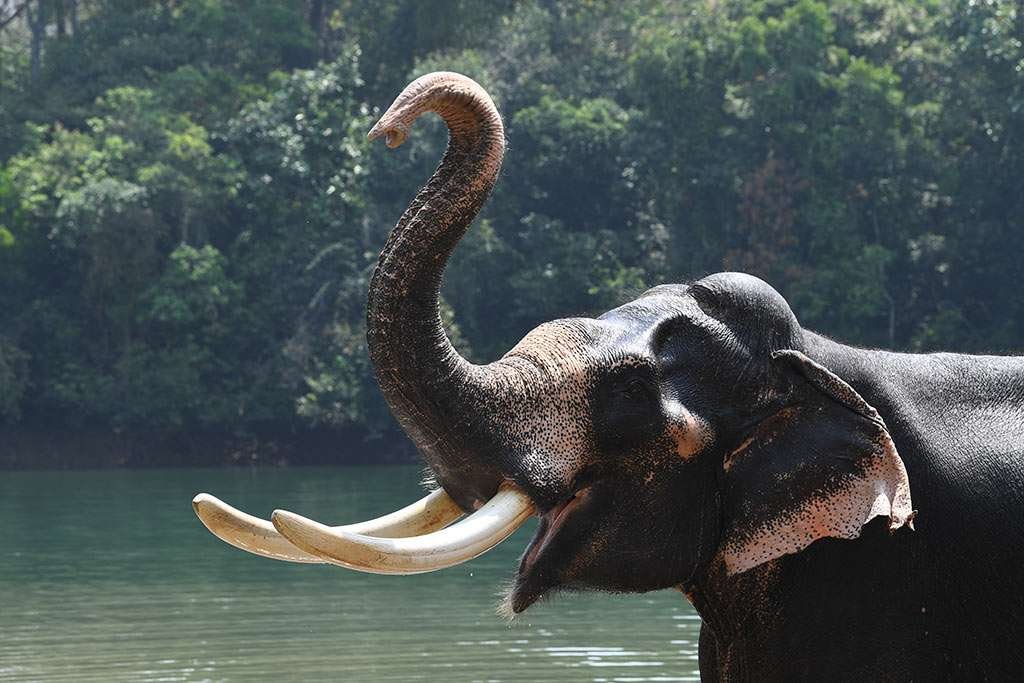 The Kottoor Elephant Camp is a unique tourist attraction located in Thiruvananthapuram, the capital city of Kerala in southern India. The camp is situated in the picturesque forest region of Kottor, which is located about 20 kilometres from the city.
The camp is home to several domesticated elephants, which are well-trained and cared for by the mahouts, or elephant handlers. Visitors to the camp can observe the elephants as they go about their daily routine, feeding, bathing, and playing in the nearby river. The mahouts provide insight into the lives of these magnificent animals, sharing their knowledge and experience with the visitors.
One of the highlights of the Kottoor Elephant Camp is the elephant ride, which is a popular attraction for visitors. The rides take visitors through the forest trails, providing a unique perspective on the region's natural beauty. The elephant rides are a memorable experience, as visitors can interact with these gentle giants up close and personal.
The Kottoor Elephant Camp also offers visitors the opportunity to participate in various activities like feeding the elephants, bathing them in the river, and watching them play. The camp is a great place for families with kids, as children can learn about the elephants' behaviour and get up close and personal with these majestic creatures.
Overall, the Kottoor Elephant Camp is a must-visit destination for those interested in wildlife and nature. The camp offers a unique opportunity to experience the region's rich biodiversity, while also providing a chance to interact with these gentle giants. The camp is an ideal place for nature lovers, families, and adventure enthusiasts alike.