The Best Hotels and Resorts in Kerala
Welcome to a world of opulence, where every moment is a masterpiece of indulgence and tranquility. Kerala, renowned for its natural beauty, is also home to a collection of world-class luxury hotels and resorts that redefine hospitality. Discover the pinnacle of comfort, service, and elegance in "God's Own Country" as we unveil the best hotels and resorts in Kerala.
Trivandrum
Poovar Island resort, Poovar, Trivandrum.
Poovar Island Resort is like looking through a window into heaven. The resort, which is situated on 25 acres of verdant coconut gardens next to the shore, presently has elegant land-based superior rooms arranged around a swimming pool on a naturally occurring lily pond. What sets it apart from other resorts in India are the floating villas and cottages, which are perched on the backwaters and face the ocean. The resort is only reachable by a 10-minute boat ride across the river, and it is situated 30 kilometers from Trivandrum International Airport.
Website : poovarislandresorts.com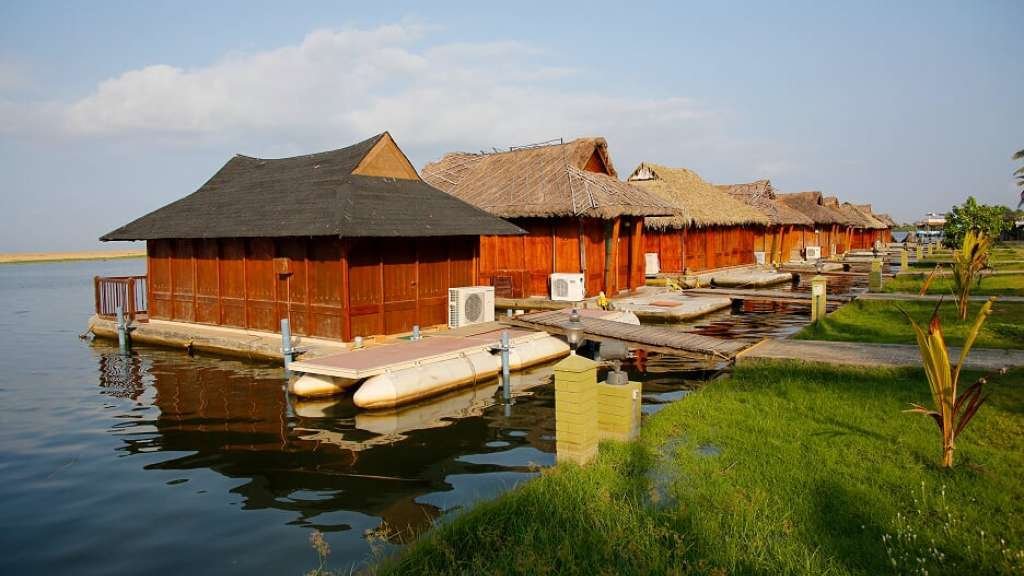 ---
Isola Di Cocco, Poovar, Trivandrum
The Isola Di Cocco ("The Island of Coconuts"), an ayurvedic beach resort cosseted by a coconut grove, residing on the banks of the river Poovar, at the juncture where the tranquil river embraces the roaring Arabian sea!
Website : isoladicocco.com
---
Travancore Heritage, Chowara, Trivandrum.
Travancore Heritage, a heritage property of 15 acres built with recreated palaces and 'nalukettus' of vintage Kerala is situated on the pristine beach front of Chowara, south of Kovalam, near Trivandrum, Kerala, India.
Website : thetravancoreheritage.com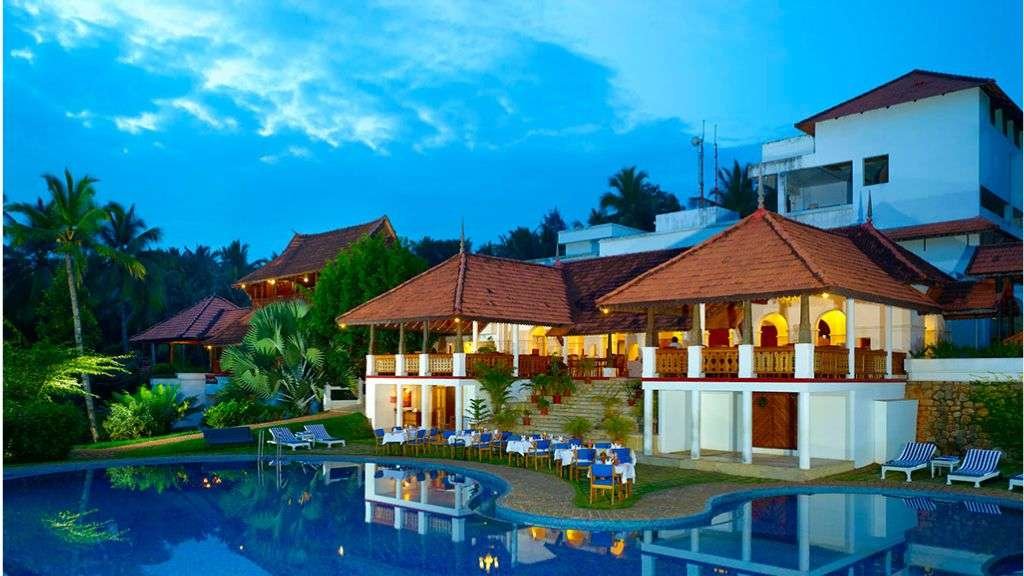 ---
Uday Samudra beach hotel, Kovalam.
Uday Samudra Leisure Beach Hotel is one of the largest and most luxurious hotels in Kerala. Our beachfront hotel pampers its guests with lavish decor, plush furnishings, and easy access to the expansive beach. Uday Samudra is the flagship hotel of the UDS Hotel Group that is renowned for its impeccable hospitality, and a penchant for personalised professionalism.
Website : udshotels.com
---
Gokulam Grand Turtle , Kovalam
Gokulam Grand Turtle on the Beach Resort in Kovalam invites you for a luxurious and blissful holiday experience. Kovalam, the land of sprawling shorelines, gorgeous sunsets and mesmerising views, is the perfect destination for a tropical getaway! Enjoy the laid back lifestyle to the fullest at our retreat that boasts of luxurious rooms and suites, multi-cuisine restaurants, holistic spas and yoga centres.
Website : www.gokulamhotels.com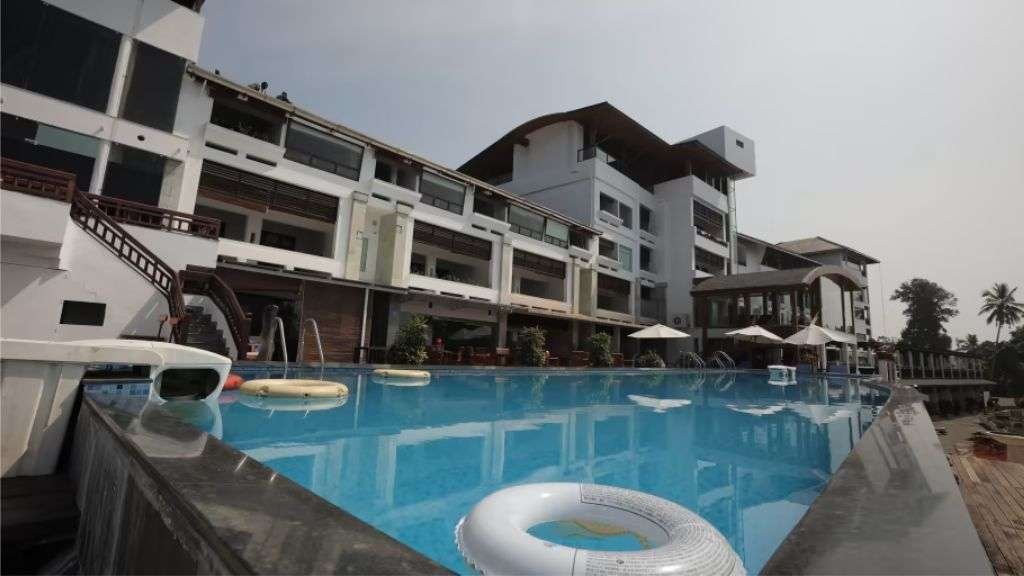 ---
Sagara beach resort, kovalam
Sagara Beach Resort is situated adjacent to the lighthouse at the southern end of Kovalam beach which overlooks and shares the Lighthouse beach. Indulge in the most relaxing getaway with Sagara, an experience to be cherished for a lifetime!
Website : sagarakovalam.com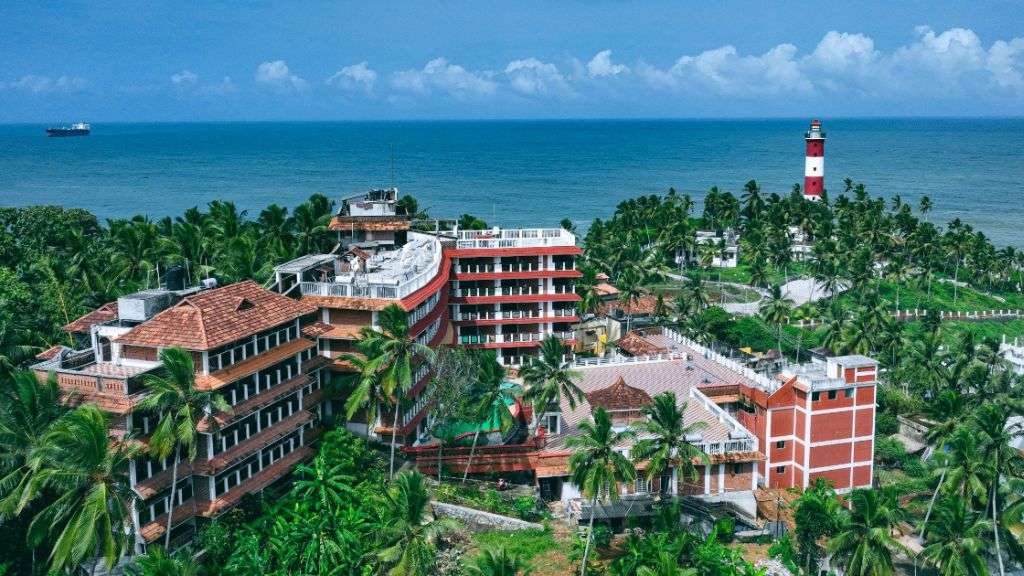 ---
Hindustan beach resort, Varkala
Hindustan Beach retreat,One of the best hotels in Varkala,presents the colourful picture of a fine staying base, amidst the glow of sun and the shadow of coconut groves. Apart from its scenic surrounding, it exhibits deluxe accommodation and warm hospitality for the guests.
Website : hindustanbeachretreat.in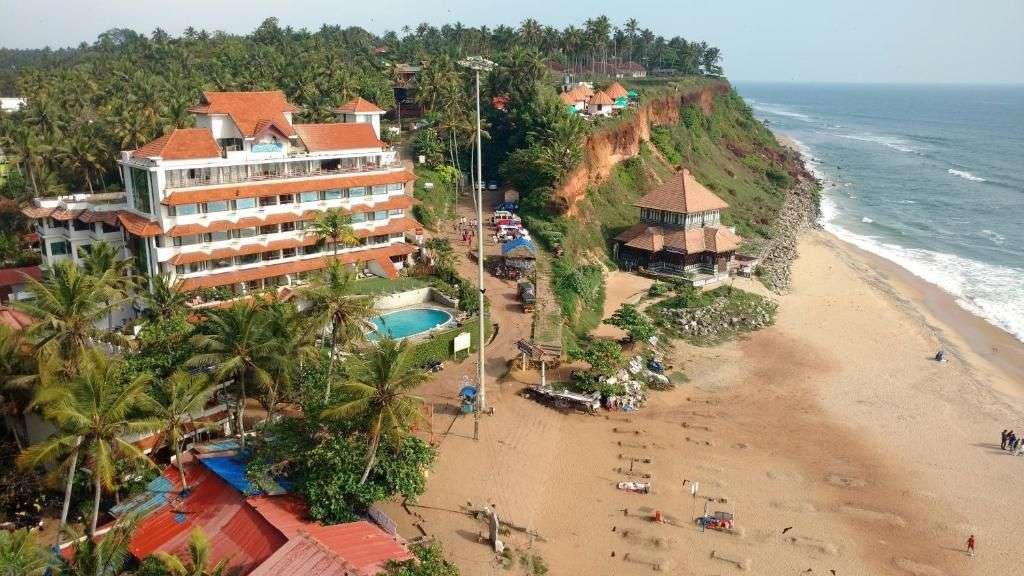 ---
Clafouti beach resort, Varkala
Accommodations range from simple rooms to traditional, Kerala-style villas and cottages. Villas and cottages add terraces or balconies. Upgraded quarters offer sea views.
The laid-back beachfront restaurant offers international cuisine and terrace dining. There's an Ayurvedic spa, beauty treatments and a yoga centre. Other amenities include bike and scooter rentals, plus a library.
---
Akhil Beach Resort, Varkala
Set 0.6 km from Varkala Beach, this rustic-chic hotel in landscaped gardens is also 2.1 km from Janardanaswamy Temple and a 5-minute walk from a bus stop.
The stylish rooms and cottages have furnishings that range from simple to upscale, and all feature Wi-Fi and en suite bathrooms with hot water. Upgraded rooms add air-conditioning, and the cottages add verandas.
There's an international restaurant, plus a bar and parking. Yoga, meditation and Ayurvedic treatments are available, along with houseboat cruises.
Website : akhilbeachresort.com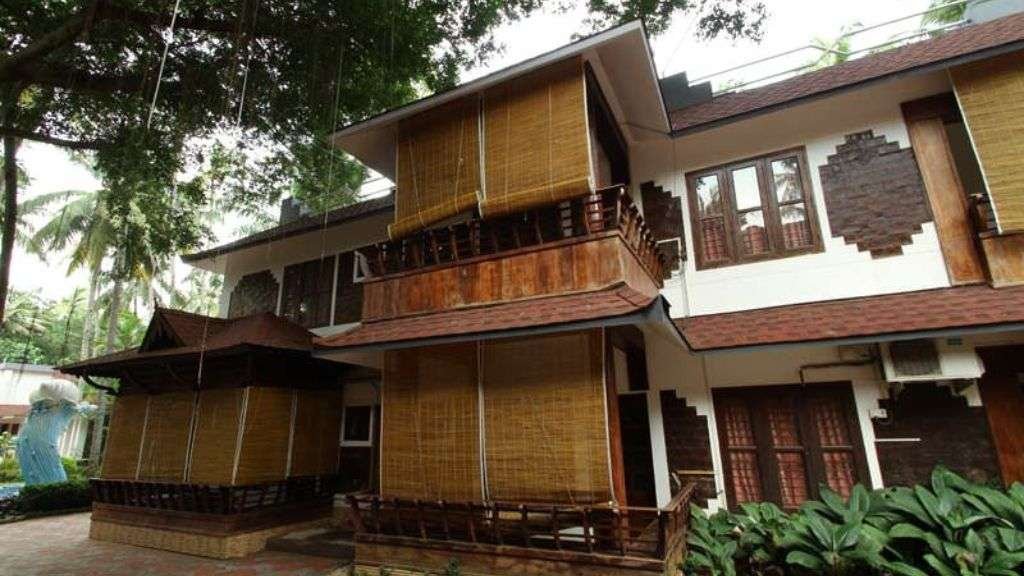 ---
Alleppey
Punnamada, Alleppey
Overlooking Vembanad Lake, this upscale resort on a leafy property is 4.4 km from Mullakkal Temple and 7 km from Alappuzha Beach.
Featuring terraces with lake, garden or pool views, the relaxed cottages with classic, Kerala-style architecture offer complimentary Wi-Fi, safes, and tea and coffeemaking facilities, as well as living rooms; some are bi-level.
Website : punnamada.com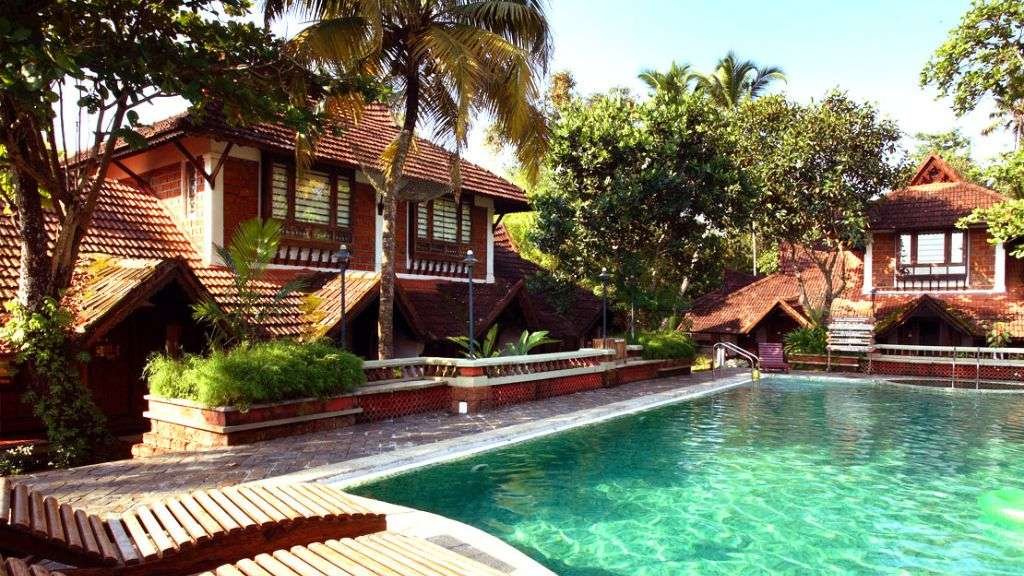 ---
Rhythm kumarakom
This tranquil spa hotel on the tree-lined shores of Vembanad Lake has traditional Keralan styling and is 5 km from the Kumarakom Bird Sanctuary. Cochin International Airport is 83 km away.
Featuring lake views, the warm rooms and cottages have balconies or terraces. All are equipped with complimentary Wi-Fi, flat-screen TVs, minibars, and tea and coffeemaking facilities. The 2-bedroom suites add separate living rooms, while upgraded cottages offer private plunge pools.
Website : rhythmhospitality.com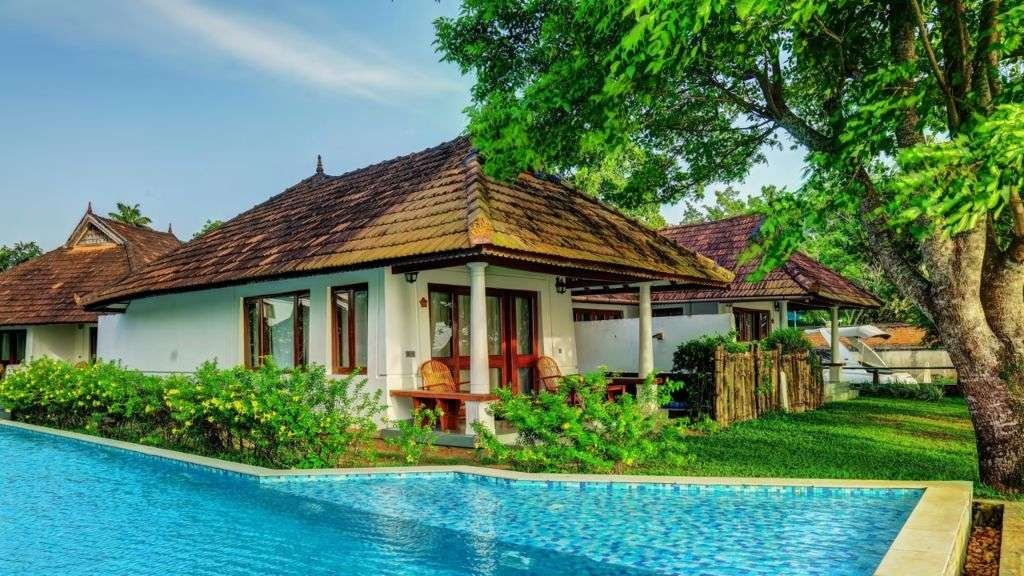 ---
The Lake resort, Alleppey
The Lake Resort by Maat hotels is one of the best resorts in Alleppey. It has a Honeymoon cottage with lake view and 5 Deluxe lake view rooms. The resort is situated on the banks of the scenic Pookitha, branch of Holy River Pampa. Lake and offers beautiful views of the surroundings. The resort has all the modern amenities and facilities that you would expect from a top-notch resort. The staff is very friendly and helpful, and they make sure that you have a comfortable and enjoyable stay. The resort also has an excellent restaurant, which serves delicious food.
Website : lakeresortalleppey.com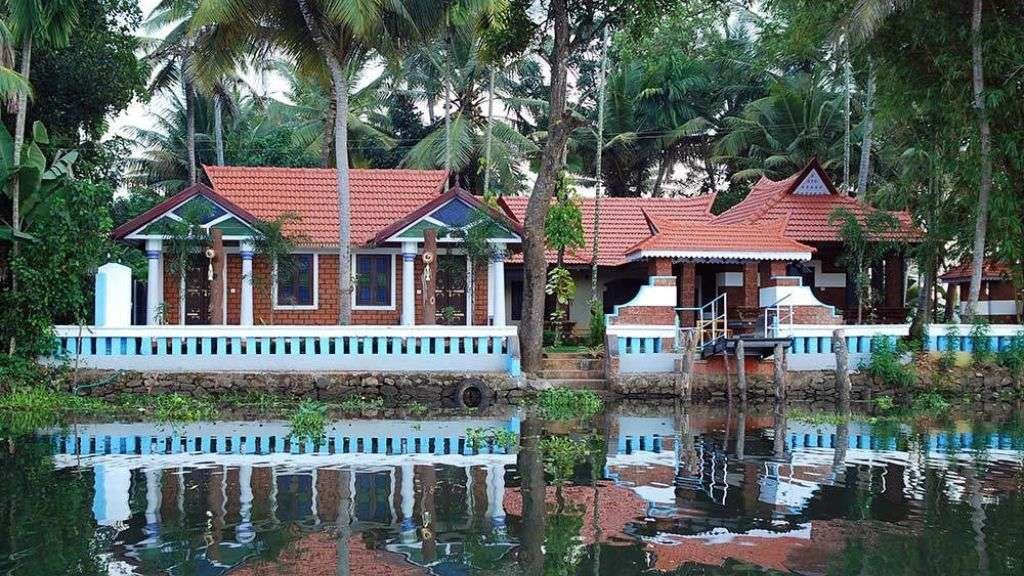 ---
Idukki
Forest Canopy, Thekkady
Forest Canopy, an eco-friendly hotel and resort located at Thekkady operates and manages under E. M. Baby Business Group. We provide travellers "A Home Away from Home," with all the comforts, facilities and services, at affordable rates. Our facilities and activities include hotel accommodation, boating, spice plantation tour, jeep safari, elephant ride, Ayurveda, restaurant, Wi-Fi internet, swimming pool, gymnasium, library, conference hall and more.
Website : forestcanopy.in
---
Tree Top, Thekkady
Nestling in the natural beauty of the wilds Hotel Treetop is Thekkady's leading resort on the edge of Periyar Tiger Reserve. The perfect place to explore the magical sensation of the evergreen rain forest that straddles the tiny state of Kerala. The well spaced neatly laid out Gabled cottages and rooms with tiled roofs and un-plastered granite-stone exteriors are reminiscent of the colonial bungalows and blend into the landscaped hinterland harmoniously.
Website : hoteltreetop.com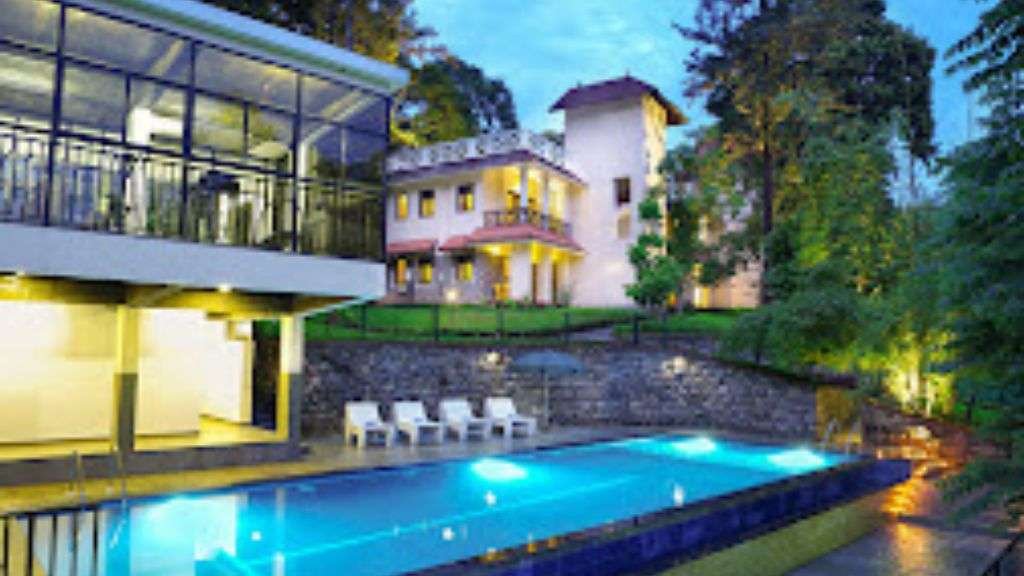 ---
Greenwood, Thekkady
Greenwoods is a luxury nature resort in Kerala and one of the best resorts in Thekkady to make your holiday bright and cheerful. Plan your visit to the green locale surrounded by dense forests and get cosy-settled within the top 5 star resorts in Thekkady. Indeed, a chance to trek through the spice plantations and beautiful hill slopes, exploring the naturally-endowed location.
Website : www.greenwoods.in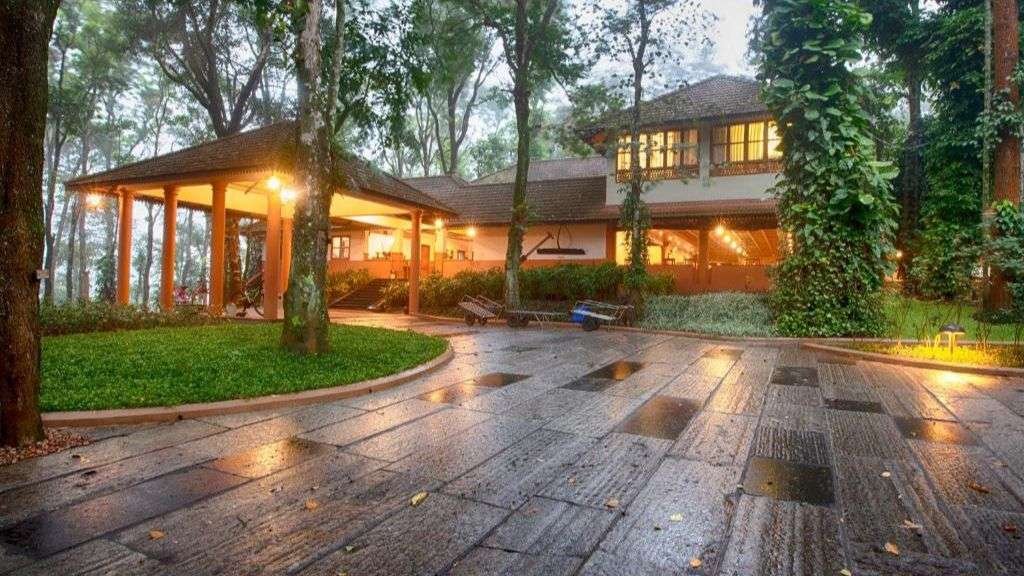 ---
Amaana Plantation, Thekkady
Amaana Plantation Resorts is located near Thekkady, 8 kilometres towards Chottupara, about 265 km from Trivandrum, 114 km from Madurai City and Madurai Airport, 145 km from Cochin International Airport and 114 km from Kottayam railway station. Conveniently located, yet far way from the bustle of crowd, it has bountiful treasures of tropical flora and fauna that makes it a pleasant heaven on earth for those who adore nature.
Website : amaanaresorts.com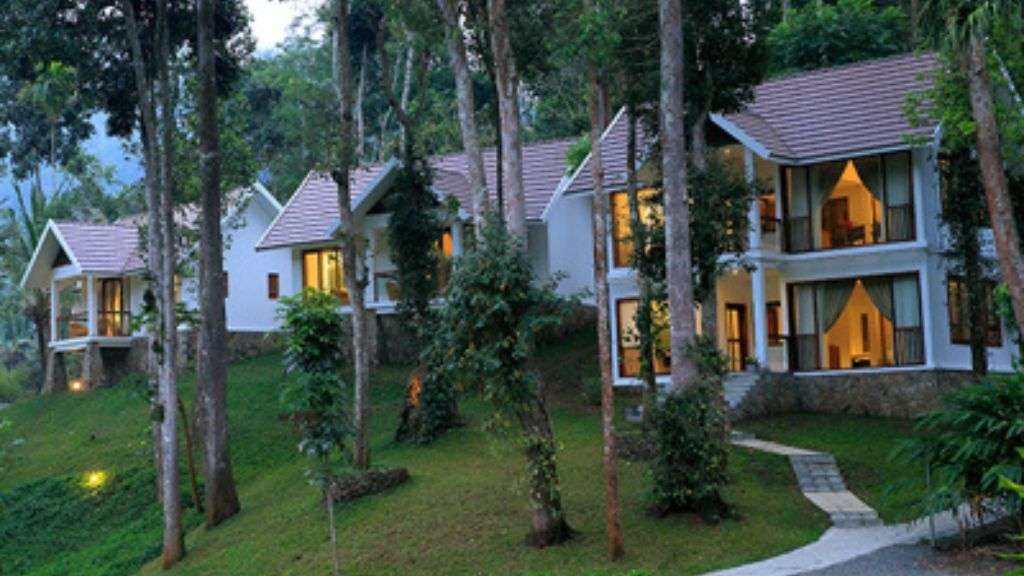 ---
Periyar Meadows, Thekkady
Overlooking Periyar National Park's game reserve, this casual contemporary hotel is a 5-minute walk from Mudra Cultural Centre and 1.6 km from Kumily, home to a venerable cardamom market.
Featuring balconies with park views, the unpretentious rooms with wood furnishings offer cable TV, desks and seating areas. Upgraded rooms add living areas with sofas.
Website : periyarmeadows.com
---
Peppervine, Thekkady
Overlooking the Periyar Wildlife Sanctuary, this relaxed hotel in an airy building is 10 km from Mangala Devi Kannagi Temple and 28 km from Mullaperiyar Dam.
Streamlined rooms come with Wi-Fi, flat-screen TVs and minibars, plus tea and coffeemaking facilities. Suites add separate living rooms. Room service is available.
A breakfast buffet is offered. There's also an informal international restaurant. Other amenities include a spa, an outdoor pool and a kids' pool, as well as a lush garden. Activities such as trekking, safaris, plantation tours and boating can be arranged.
Website : peppervine.in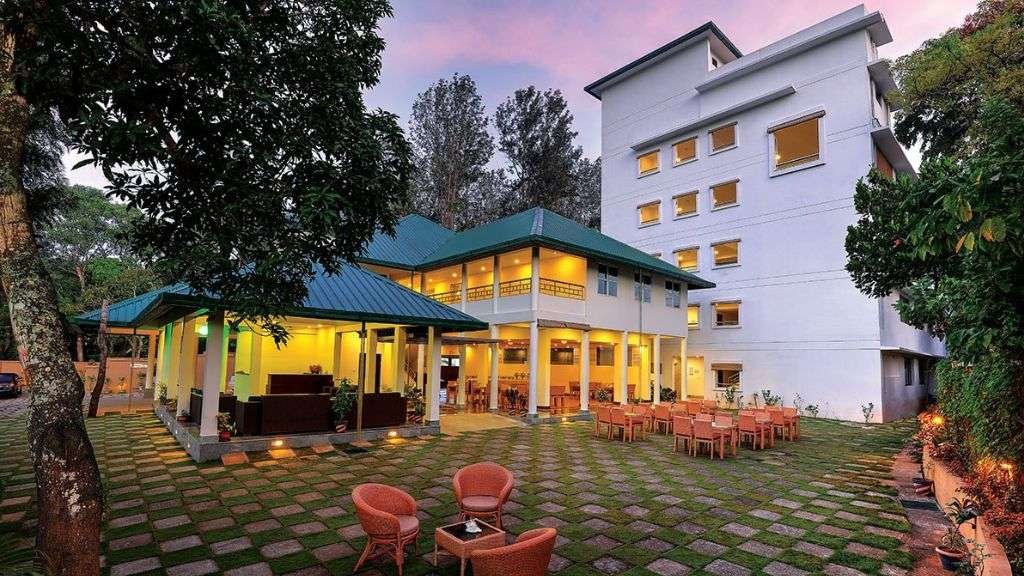 ---
The Leaf, Munnar
The Leaf Munnar. Nestled snug in the embrace of misty nature at Aanachal, a mere 12km away from Munnar town, this sprawling resort gives you endless options for a truly memorable getaway.
Website : theleafmunnar.com
---
Eastend, Munnar
Set along a main road and featuring views of the surrounding hills, this relaxed hotel is a kilometre from the NH85 road, 8 km from Eravikulam National Park and 9 km from Attukad Waterfalls. The warmly decorated rooms feature TVs, and tea and coffeemaking facilities. Upgraded rooms have separate living rooms, and cottages provide views of the garden and hillsides.
Website : eastend.in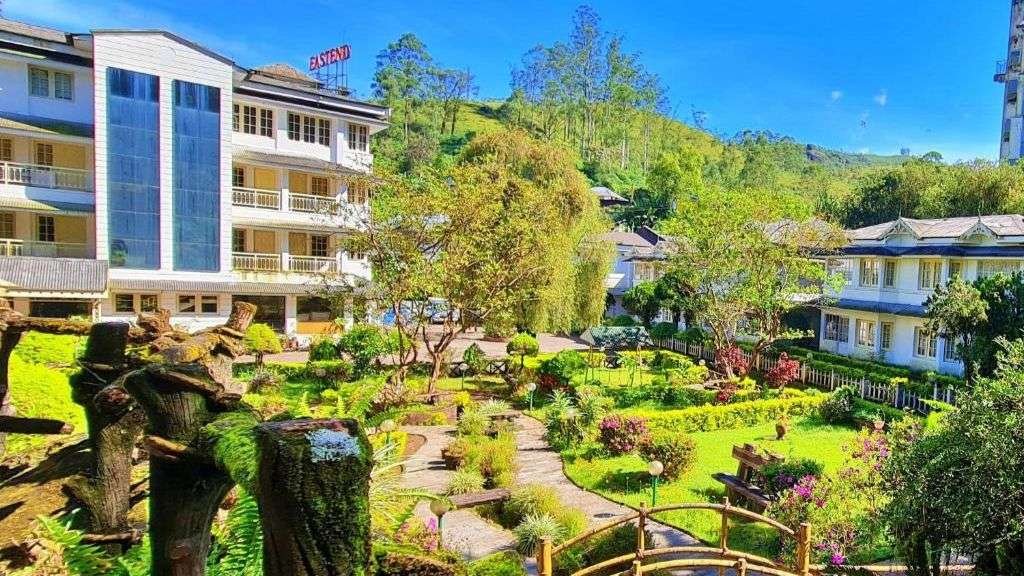 ---
Trivers, Munnar
Trivers is a beautiful, attic styled resort, built with artistic interiors and set perfectly at Chithirapuram, Munnar. A unit of Green Pepper Resorts Private Limited. The resort is well connected to all tourist hot-spots and is surrounded by breath-taking natural beauty refreshing all rooms and suites, each having a front and back balcony. Each designed for convenience, comfort and luxury – 36 elegantly planned suites and rooms in the category of Attic Suites & Rooms, Deluxe Suites & Rooms. Every room has a balcony that gives you a beautiful view of the valley.
Website : triversmunnar.com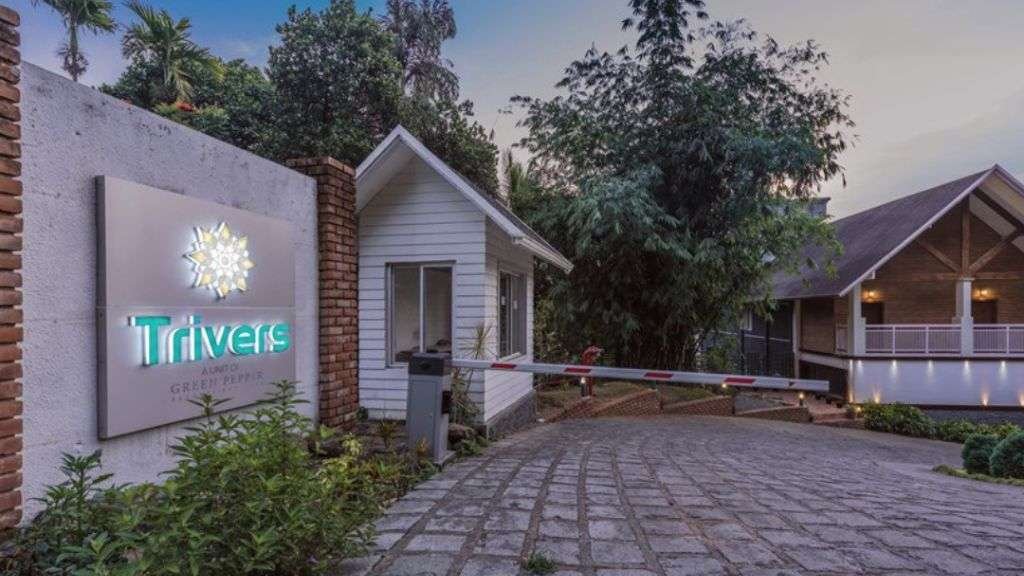 ---
T&U Leisure Hotel, Munnar
Set in a forested valley, this traditional-style hotel is 3.4 km from the Tea Museum and 10 km from Eravikulam National Park.
Modest rooms with traditional decor provide TVs, minibars and teamaking facilities. Most have balconies with tea plantation views, some add flat-screens. Suites feature separate living/dining areas, and 1 is accessed by its own rope bridge. Internet access is available and there's 24-hour room service.
There's a bright, multi-cuisine restaurant with picture windows, plus a game room and a rooftop fitness centre. The hotel also offers banquet halls, a fire pit and parking.
Website : tanduleisurehotel.in
---
Cochin
Holiday Inn, Cochin
Set 5 km from Ernakulam Junction South railway station, this sleek hotel is also 8 km from bustling Mahatma Gandhi Road and 9 km from the InfoPark information technology park.
The warmly decorated rooms come with iPod docks, flat-screen TVs and safes, in addition to minifridges, and tea and coffeemakers. Suites add kitchens, dining areas, balconies and/or living areas. Wi-Fi is offered for a surcharge. There's 24-hour room service.
Parking is complimentary. Amenities consist of 3 restaurants and 2 bars, including an Italian eatery and a breezy poolside bar. There's also an exercise room, an outdoor pool and a hot tub.
Website : www.ihg.com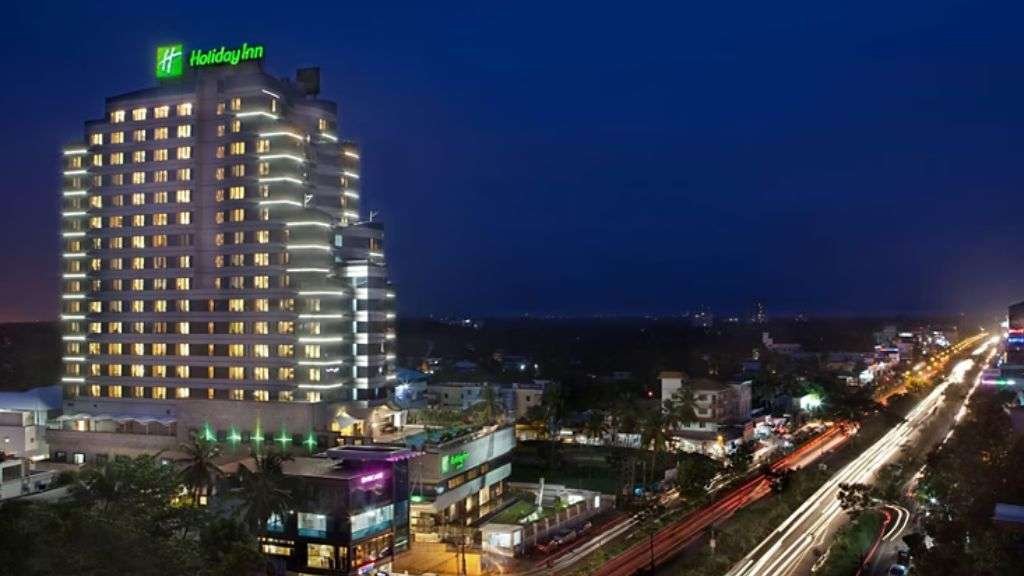 ---
Gokulam park, Cochin
The Gokulam Park is a contemporary business hotel in Kochi, located just 2 minutes from the Kaloor metro station and 5 minutes away from the Ernakulam railway station. Known for its excellent quality and standards, The Gokulam Park, Kochi, is well suited for business and leisure travellers alike. The hotel offers Superior Rooms, Executive Rooms, and Deluxe Suites, which are designed for comfort and facilitated to meet the needs of modern travellers. Enjoy delicacies from around the world at Periyar Restaurant. Champs is the in-house restaurant that serves the choicest of spirits, and La Boulangerie is a cafe perfect for beverages and snacks. The hotel features an outdoor pool and a spa where guests can unwind with holistic therapies and massages of Kerala Ayurveda.
Website : gokulamparkhotels.com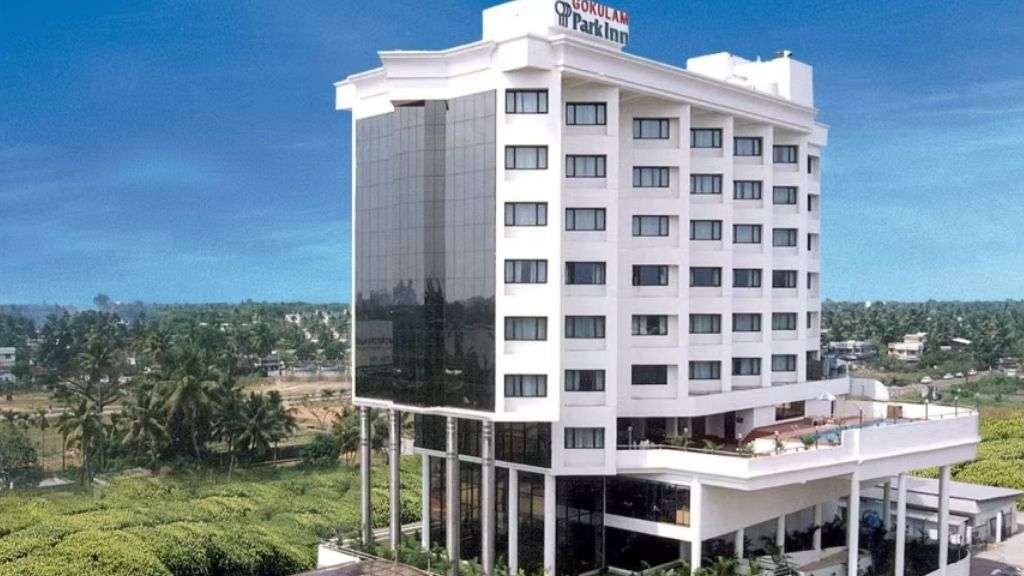 ---
Abad plaza, Cochin
This bright hotel is 1.5 km from Ernakulam Shiva Temple, 2.1 km from Ernakulam Junction railway station and 13 km from Hill Palace archaeological museum.
Understated, warmly decorated rooms come with flat-screen TVs, plus free Wi-Fi and bottled water. All feature tea and coffeemaking facilities, minibars and separate sitting areas, and some include balconies. Room service is available 24/7.
The hotel offers free continental breakfast. Additional amenities include a restaurant, a coffee shop, a nightclub and an outdoor pool. There's also a health club offering a steam room, Ayurvedic treatments and a fitness room.
Website : abadhotels.com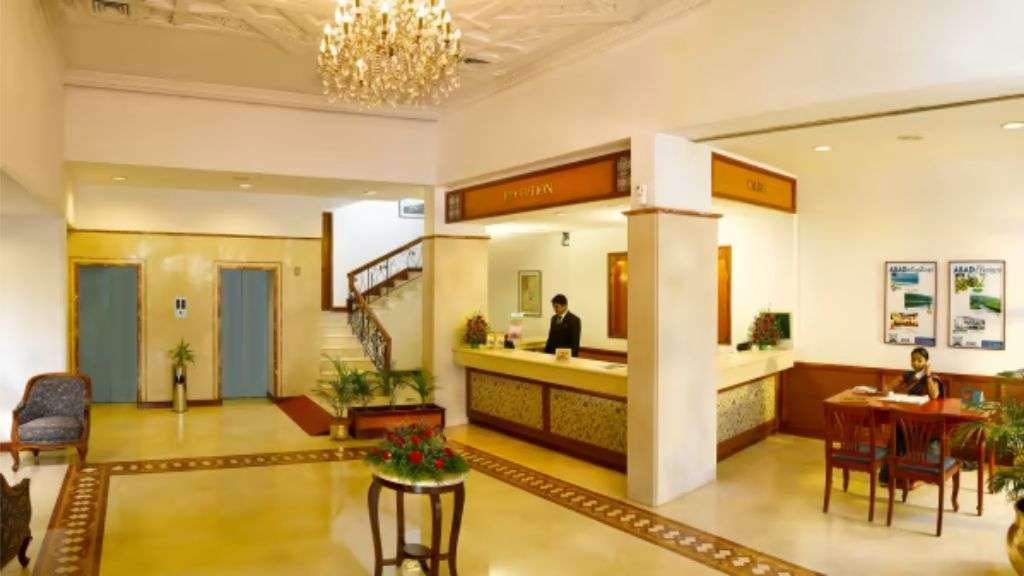 ---
Why Choose Luxury Hotels and Resort in Kerala?
Impeccable Service: The staff at these hotels are known for their warm hospitality and attention to detail, ensuring your every need is met.
Luxurious Accommodations: Rooms and suites are elegantly designed, often offering spectacular views and the finest amenities.
Exquisite Dining: Savor the flavors of Kerala and international cuisine at world-class restaurants.
Wellness and Spa: Rejuvenate your body and soul with spa treatments and wellness facilities.
Unforgettable Experiences: These hotels can arrange unique experiences, from cultural shows to wildlife safaris, making your stay even more special.
Begin your journey into luxury with Troper Tours. Uncover the hidden treasures of Kerala while immersing yourself in the exceptional hospitality of the best hotels and resorts. Make your Kerala experience one for the ages.